Movies on father-son relationship bring out facets of life in various hues. Some notable works like Wender's Paris Texas, Ray's Apur Sansar or Anjan Dutt's Dutta vs. Dutta comes to mind that had this relationship at the centrality in the narrative. Atanu Ghosh's National award-winning film Mayurrakshi (2017) is a welcome addition to the list …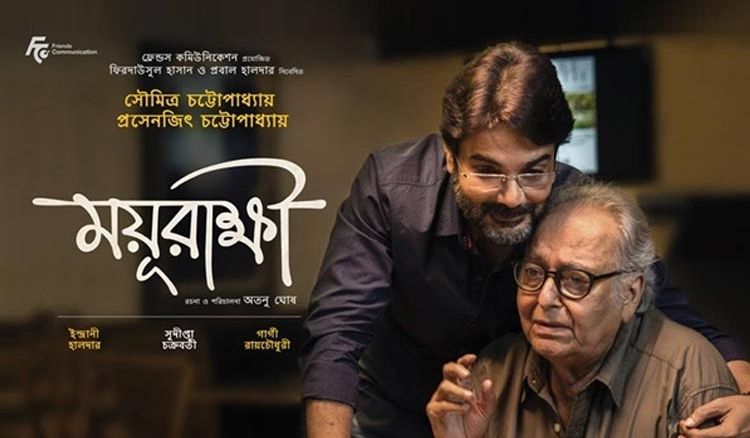 In this film the father (Soumitro Chattopadhyay) plays a widower and a retired Professor of History (an erudite person possessing knowledge in music and many subjects) suffering from old age problems and dimentia. A caretaker (Sudipta Chakraborty) looks after him. The son (Prasenjit Chattopadhyay) arrives from Chicago to see his ailing dad … dad has suffered memory loss and longs to meet Mayurrakshi, his student and the girl/woman the son had spurned in marriage when the alliance was suggested by the father … the film explores dimensions of love and loneliness, the plight of the ambitious younger generation living in a separate country having ailing parents back home and the connect/disconnect that exist between them… the sombre mood of the  film incorporates exquisite imagery and fine story-telling to make this film a memorable work.
The acting of the two lead performers is top notch. Indrani Halder does a cameo …the film is directed by Atanu Ghosh (Angsumaner Chobi, Abby Sen). The film was adjudged the Best Bengali film at the National awards this year.
Rating: 4.2 out of 5